Spring Luncheon – April 13, 2019 at Noon
Spring Luncheon "The Art of Letter Writing", 
Saturday, April 13 at Noon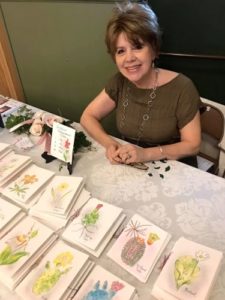 We enjoyed luncheon donated by Jimmy Traynor's West Side Market Café, followed by an engaging presentation on "The Fine Art of Letter Writing" by Carol Ann McCarthy of Hudson. Carol Ann's presentation reminded us of the joys of sending and receiving a hand-written letter. Next year's topic will be "Grandmother's Kitchen".